Ohayo Samurai!
Several people have asked about SEO Competition analysis on specific sites inside Market Samurai.
How do you analyze the Search Engine Optimization factors for a site that doesn't appear in the first page of Google?
If you're working with a site that's on Page 2 of Google's search results (or beyond!), it's handy to know how it compares with sites that are already ranking in the top 10 positions in Google… and what SEO weaknesses you need to overcome!
That's where this handy SEO Competition Analysis trick comes in handy: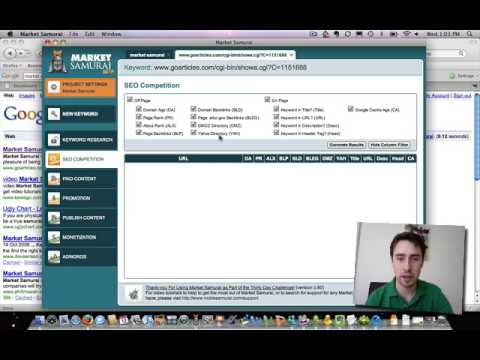 SEO Competition Analysis (off-page SEO factors only)
on a specific site using the Market Samurai Software
Note: This is a work-around that will allow you to analyse off-page SEO factors only – you won't be able to use it to analyze on-page SEO factors.
BUT there will be an easy, better and more permanent solution added to Market Samurai in the future. Stay tuned for this.
Sayonara for now!
Brent