Now that the cat is out of the bag, and our Domain Samurai software has been released, I can finally share this fun little video with you and give you the backstory: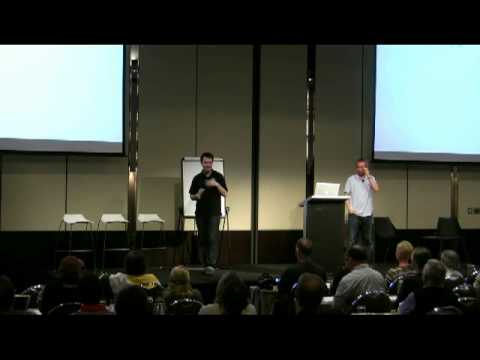 (Some of you might have seen this already – if you were following the seminar via Twitter.)
This video was filmed at Ed Dale's Coming Home 2 event in Melbourne – moments before Kenny Goodman (from DomainFace) and I were about to give a sneak peek demonstration of Domain Samurai and DomainFace working together.
(Back then, our software was called "Name Samurai" – although we changed the name because people kept calling it "Domain Samurai".)
Thankfully no laptops were damaged in the making of this film
Check it out…
Brent
P.S. – Notice how Kenny doesn't move when it happens? That's the difference between the Australian and English cricket teams.
P.P.S. – If you're going to be in San Diego in May for Ed Dale's next "Coming Home" event, make sure you say hi to Eugene - the real brains behind Market Samurai.