In the past few days we've received over 500 comments on SEO and domain names – and hundreds of fantastic questions, including…
Does it matter whether we have .com , .net , .biz, .org, (etc) for SEO purposes?
If your main keyword domain has gone, what is the impact of using hyphens?
Does having a keyword in a broad match domain name have as much value as an exact match keyword domain?
What is best practice for adding a word to the beginning or end of the domain/phrase – which is better?
would it be prudent to register a domain name in the top three TLD's just to keep the competitors at bay?
Today, we're going to answer all of these questions (and more) – and get into the practical nuts-and-bolts of how to optimize a domain for SEO.
Before we do, I want to introduce you to Kenny Goodman. Over the next few days, Kenny's agreed to share some of his "street smarts" around domain names and SEO, and explain how he gets some [frankly] ridiculous returns from Domains and SEO.
Kenny Goodman, and Getting Results From Domains
Kenny originally made his money dominating the lead-generation side of some of the most hyper-competitive industries around – Finance, Telecommunications, Nightclubs (promoting Ministry of Sound clubs in the UK) and even Skip Rental (Dumpster Rental). Two of the businesses he's created to date have been valued at over $10,000,000.
It's through lead-generation that Kenny honed his skills around SEO, and SEO for domain names.
Domains as "Virtual Real Estate"
At the same time, Kenny also began treating domains like real estate after seeing he could get better returns from his domains than his bricks-and-mortar properties – buying, renovating, and building up the domains – then leasing or selling them for big profits.
In one recent transaction Kenny bought a $69 domain, and sold it within weeks for $25,000 - a 36,132% Return On Investment (try doing that in real estate!)
In another, he bought a £500 (UK) domain, got it ranked on the first page in Google, and then sold it for £12,000 (that's a quick profit of over $17,000 USD, or a 2,300% Return On Investment.)
(He also uses a unique strategy for acquiring domains, then renting them out to big businesses for a monthly fee, earning himself a healthy ongoing cashflow from each domain instead of selling the domain for a once-off fee – but to get that strategy, you'll need to ply him with a good bottle of red wine.)
Kenny has helped us to put together a series of videos on domain names and SEO that (hopefully) will give you a good insight into how Kenny selects, uncovers and profits from domain names.
Today, I want to share with you the first two videos…
Domain Name SEO 101
In his first video Kenny takes us through the fundamentals of domain optimization – Domain Name SEO 101 – what a domain is, and what it is that defines that gap between a good domain name and a bad domain name.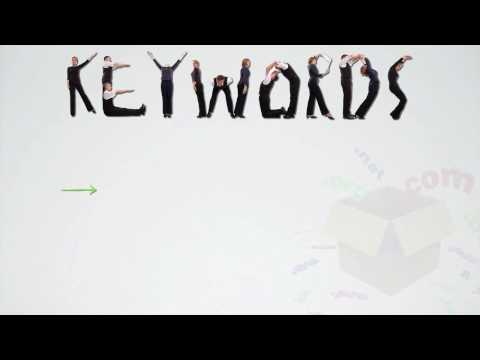 The key focus of this video is the critical difference between Exact Match, Phrase Match and Broad Match optimized domains, and how the search engines give Exact Match optimized domains higher rankings.
Understanding Domain Name SEO – Your Questions Answered
In this second video Kenny will be answering questions taken straight from the recent blog comments – while explaining many of the core concepts it's important to know about when you are optimizing your domains.
This second video focuses on the questions:
Which is the best domain name extension – .com, .net, .org, .com.au, etc – does it matter?
Should you avoid hyphenation in domain names?
Does "keyword density" affect domain names?
Adding prefixes and suffixes to domains – what are the right and wrong ways?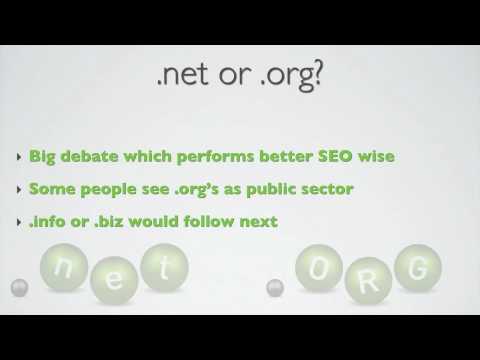 In this video Kenny offers his own personal experience around key factors and how they've given him better results, and provides guidance around some of the more hotly debated points around domain name optimization.
In the next blog post, we're going to look at some of the specific strategies Kenny has used to find many of his most profitable domains. Make sure you come back for that one.
Also, there are a lot of your questions around Aged Domains that remain unanswered. Because of this, we'll also be looking at Aged Domains in much greater detail in the coming days, and answering as many of your questions as possible.